Testimonials
We really want to say thank you to you for all your work Penny. We have bought and sold many properties in our 32 year marriage and you are by far the best agent we have worked with.
Pat and Gord Christie
Before writing this testimonial I thought it would be helpful to review some existing testimonials provided by other buyers and sellers. During my review I was very impressed by how many very positive comments had been repeatedly made - and also by the many very appropriate adjectives that had been used to describe Penny's "warm and friendly manner" and "knowledgeable and professional approach". Descriptions such as "honest", "hardworking", "reliable", "well informed", understanding" and "dedicated" were repeatedly mentioned. As my experience mirrored that already expressed in existing testimonials, I realized that it would be most appropriate and quite sufficient for me to say "Yes! I agree! That was also my experience!"  In summary, Penny consistently performs as a successful professional who is both willing and able to make your purchase or sale a very positive experience.
Bruce Whitehouse, Kawagama Lake
Thank you so very much for all of your hard work making sure everything was been taken care of for us. We really appreciate everything you did to make this all happen so smoothly. We have the greatest respect for you. You have been amazing. We're so excited to start our new adventure in Dorset in the "wee" cottage.
Donna and Richard, Lake of Bays
I want you to know that we very much appreciated your style and service. You made buying a "boat access" property very easy by making sure we got to and from the marina (4 times!) in the absence of our own boat. Your referrals (lawyer and marina) were great and the advice provided regarding cottage issues was first rate. If any of our visiting friends are in the hunt for a cottage of their own in Haliburton or on Kawagama Lake, we won't hesitate to make a referral.  Thanks for a job well done.
John and Marleen, Kawagama Lake
Penny it has been our pleasure to deal with you! Your professional approach to our needs and concerns made selling our home a pleasant experience. Thank you.
Stu and Carol Mills, Walker Lake
I want to thank you for the very professional way you handled the recent sale of my cottage on Long Line Lake. Your experience, your advice and constant professional guidance were exemplary and much appreciated. I was particularly encouraged by how quickly you communicated with me throughout the whole listing period. Best wishes and thanks to you.
Paul Wilson, Long Line Lake Dorset
Penny Kiely is a very professional real estate agent that doesn't leave a stone unturned. She will work hard for you and with you. If you have a question she can't answer she will find out for you in a timely manner. She pinpoints what you are looking for and doesn't waste your time. She searches out many properties within the parameters that you are looking for. She is honest and we thoroguhly enjoyed working with her. We highly recommend Penny to anyone considering a cottage purchase or sale.
Andy and Jacqueline Timmermans
Stratford, Ontario
Dear Penny! My family and I are just wrapping up the best summer of our lives. We owe that to you. Throughout our journey to find our dream cottage and location you proved to be patient, professional, intensely knowledgeable of the area, and terrain savvy (car, boat, or foot - you got there). Quite honestly you embodied all the virtues of the cottage life we sought. Your manner was a breath of fresh air. It's fair to say that we brought some baggage to the equation and you persevered with your professionalism and personal touch. All this makes you the superior negotiator which, in the end, got the deal done and will bring us a lifetime of happiness. My wife and I are still amazed that you cut a trail through the mosquitoes, leaving your car at the downed tree, to do a final tidy up and even a load of laundry to prepare the place for our arrival. Who else would do that? It was way above and beyond the call of duty even for you! 
Always happy to make new friends, our door is always open for you and we hope to see you again soon.
We will "Love It"  
With Overwhelming Gratitude,
Fergus McLaren (of "Love It or List It") and Family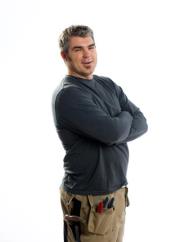 I would like to thank you for all your help selling my island, and making it as smooth a process as possible.   
Thanks again,
Cheryl Clark, Tyrell Island, Kawagama
 Lake
Dear Penny - just a brief note to thank you for your successful sale of our family cottage on Kawagama Lake. Your persistance, encouragement and professional approach achieved the result. We especially appreciated your efforts to stay in close touch and report back on any activities and comments on the various showings by other realtors. You and your company always acted clearly and precisely.
Good luck in the future.
Val and Wilma Brucker, Kawagama Lake
We would like to thank sales reps Penny Kiely for selling our cottage on Kawagama Lake. You can't find a better, dedicated person for professional and attentive support if you're buying or selling in the region of Dorset. We are very thankful for Penny and family for making our move as simple and pleasant as possible. Penny kept us well informed and were always eager to help.
Cheers!  Eva and M. Lee, Kawagama Lake
We met Penny when we walked into her office one day after we'd visited one of her listings and decided that Bear Lake in Dorset was the place for our first cottage.
Not knowing how and where to start, Penny has guided us from then on. She got us in touch with the right people starting from a list of lawyers to use, how to get the building permit, the possible places to get the materials and architects who could provide the blue print for the cottage, site preparation and septic installation, a reliable builder, electrician, and provided us tips on choosing well drillers.  She knows the area very well as well as the people involved in a cottage building process. Penny is very knowledgeable, genuine, and professional.  Her passion for her profession is beyond excellence.
Thank you for all your assistance Penny.
 Rose & Evan Parrish, Mississauga, ON (Bear Lake)  
Dear Penny,
Thank you for all your help in selling our cottage. You have gone over and above on so many occasions and made the sale so much easier for me. You have treated me like a friend and I cannot thank you enough.
Kathleen Skoko, Wren Lake
Penny,
Brad & I would like to thank you for a job well done in the sale of our cottage.  Your professionalism and knowledge of the Dorset area, particularly Kawagama Lake, is impressive.  Your marketing plan and follow up after each showing exceeded our high expectations.  We would, without hesitation, recommend you to our family and friends.
Brad & Sharon Feaver, Kawagama Lake
Penny Kiely's business card says  " Service  at it's  BEST "  , and this is so true. I have been grateful  to have had the  good fortune to deal with Penny in Real Estate over the years.  Penny has been involved in Real  Estate on Kawagama Lake and the surrounding area for well over 25 years.  She  has extensive knowledge about the lakes, the area, the history, and the prices. We still own the cottage that was built on the lot that Penny and I discovered while looking for property. The children have enjoyed this experience so much and still do. Later, I dealt with Penny on several occasions and my expectations were met, and more.  Penny really is interested in the needs of her clients, she listens, and she works very hard to succeed in providing her clients with  excellent service. She is prompt, reliable, honest  and  has  a warm and friendly manner. Just recently, I had been ill, and unable to deal with an issue until the last minute. When I called her and asked for some much needed information from the past, she quickly said "yes, I can do that for you". It was music to my ears as I was in a "bind" , and needed the information quickly.
 Thank  You  Penny , for all the help over the years,
Sincerely, Beth Donkersley, Kawagama Lake     
Dear Penny,
Thank you very much for getting us a valuable and quick sale of our property. We thoroughly appreciated your helpful advice, guidance and friendly approach. We felt very comfortable dealing with you.
Pamela Bessey and Hugh Reynolds, Dorset
"Dear Penny,
We feel really lucky to have met you and even luckier that you made our Lake of Bays purchase happen for us. We are used to agents in the city who disappear after the agreement is signed so we are so grateful for your full service approach and how much you have helped us above and beyond the acquisition. We have recommended you to friends and to neighbours who are thinking of cottages because of your knowledge, solid service and no-nonsense attitude. Thank you for everything!"
Mike Smerdon and Melissa Pugsley, Lake of Bays
"Penny,
Sandy and I would like to thank you for the rapid and professional manner in which you handled our property transaction.The only problem with it all is that we may not have the opportunity to see you again after 25 years of back and forth meetings!
Thanks again and good luck in the future."
Sandy and Gerry Boswell, Kawagama Lake
"As soon as John and I met with Penny, we were certain we had chosen the right person to help sell our Cottage. I had been on that property since l949 with my parents, so naturally I had dreadful thoughts of selling it. John and I had discussed what we wanted to do all last winter, and there is a time for everything and we felt this was the time to do this. Penny knew exactly what my thoughts were, and knew it was difficult for me, but the transaction went very smooth thanks to them, and all was done in less than 5 weeks. Would we ask Penny to help us sell again if we needed someone, a definite YES, and not only did we sell the cottage, we made a wonderful friend."
The MacDonalds, Cedar Patch Lane, Lake of Bays
"Penny was referred to us by friends who had been working with her. Right away we found her to be engaging, hard working, well informed and really understanding the market. She worked diligently for us until we found a property that was right for us. She listened, understood what we were looking for, and found the right property for us. She provided excellent and relevant advice on the purchase, and has proven to be a highly valued resource of local contacts and information as we settle in to our new home. We are sincerely indebted to Penny for the work she put in and continues to put in to ensure we are satisfied with our purchase. This kind of dedication to service is difficult to find. We would highly recommend Penny to those looking to purchase or sell their property, and have done so on several occasions to-date. Love ya," 
John and Michele Whyte, Lake of Bays
"Penny Kiely listens to what her clients want, and thinks outside the box to match prospective buyers with sellers. I highly recommend listing your property with Penny, she will go above and beyond to make sure she finds the right buyers!"
David Lotan and Danielle Hughes, Lake of Bays
"Penny you're absolutely awesome and first class. I will send as many people your way as I can!!!"
Dave R – Fletcher Lake
Dave Richmond, Fletcher Lake
"To our mind Penny is one of the finest agents we have ever had the pleasure of dealing with. She is insightful, perceptive and knowledgeable to name just a few of her many qualities. She is a real professional in every sense of the word. After dealing with at least a dozen agents over the course of 5 months and viewing more properties than we can remember, Penny was the only one who understood exactly the kind of property we were looking for. Ultimately, we bought the first property she showed us. Her service went and goes, way beyond the "call of duty" and is second to none. Not only did she show us her own listings but all others she thought might be suitable. In addition she took the time to take us on a tour of the Lake so we would have a concept of its size, islands, shoreline and navigation system etc.
We would and have recommended Penny to friends and acquaintances. All were thrilled with the help, advice and service they received, including the end result! Penny knows the Dorset area like the back of her hand in particular Kawagama Lake. We have never heard of anyone who hasn't echoed our sentiments."
Mike and Sue, Burlington ON (and Kawagama Lake)
"We were very fortunate to have Penny help us with the purchase of our cottage. We were new comers to Lake of Bays. Penny's approach was professional and focused. She helped us with our objectives and only showed us properties which met our needs and was excellent in helping us determine fair value while developing an effective bid strategy. She has a wealth of experience and shares it willingly. We highly recommend her."
Meg & Tom Peddie, Lake of Bays
"We have known Penny for many years, both from a business and from a social perspective. For anyone, wanting to buy or sell property, you can trust Penny to be honest, straight forward, knowledgeable and professional. Many of our friends and acquaintances have used her services very successfully. Her integrity makes doing business with her comfortable and worry-free."
Doug and Janet Rogers, Kawagama Lake